For complete details, including features, specs, and stock sizes and please download our current poly tarp info sheet.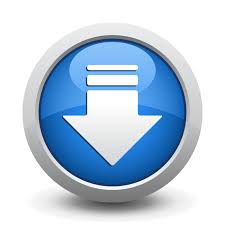 We carry standard size poly tarps, in three grades – to meet the needs of your specific job. Tarps below is IN STOCK.
Simply order online from our store or below, pick up or ship – it's that easy!
Available in "Good, Better, Best" levels of qualtiy.
No matter the grade, all poly tarps come complete with:
Turned hems and rust proof grommets every 36" all around
Good! - Construction Grade Poly Tarps
Standard Construction Poly Tarp – Hoarding Tarp
Referred to as construction tarps or clear poly tarps, these tarps are the standard in the construction industry.
Semi-Clear – "Natural" colour, allows plenty of natural light penetration while keeping heat in and wind out of hoarded construction jobsites.
Blue Poly Tarps Also Available on special order.
Not just construction tarps!
Perfect for many light duty applications - Typically one time use tarps.
Better! - Skating Rink Grade Poly Tarps
Mid-Grade – All Purpose Poly Tarp – Skating Rink Tarp
These white poly tarps are heavier and thicker than the standard construction poly tarps. White colour coating is both sides.

For many applications:
Indoor/outdoor use
Jobsite supplies and equipment storage covers
Perfect grade for outdoor skating rink liners!
Skating rink tarp features:
White colour – gives a white ice rink appearance once water is frozen
White colour – keeps ice cooler on a sunny day!
Best for backyard skating rinks!
Just build your own boards and apply this tarp as the liner. Do not lose water when you flood your rink.
BEST! - Heavy Duty Poly Tarps - Industrial Grade Tarps
Our heavy duty poly tarps are a great value and built to last.
Over twice as thick and nearly 3 times heavier than tarps appearing in big box stores.
All heavy duty poly tarps are green one side, white the other.

Heavy weight polyethylene fabric:
Extra UV additives for extended outdoor use
Tear resistant
Stitched corner reinforcement
Ready for use on:
Jobsites
Construction sites
Equipment
Supplies
Flat roofs
And many other rough handling applications
Have a torn out grommet? Need an on site fix?
Click the animation to check out the specs on
Western's "Hold-On" tarp clips.
Incredibly strong – portable grommet.
"Hold-Ons" might be the answer you need.