Welding Curtains
Western has the ability to integrate welding flash protection panels into any of the curtains we make. Whether a simple window in a fabric panel, a complete welding curtain, or a portable welding screen - we have a solution for your application.
Applications:
- Welding shop curtains
- Retractable welding curtain enclosure
- Welding stations or fabricating cells
- Auto body shop curtains
All curtains can be fixed in place, mounted using track and roller, mounted on frame (portable).
Protect employees, plant visitors, and customers from harmful welding flash - while maintaining the ability to observe operations.
Features:
- Flame retardant to meet fire codes (CPAI 84, CAN/ULC-S109, NFPA 701 compliant).
- Chemical and mildew resistant
- Easily integrated into any custom curtain or custom tarp.
Need flexibility?
Integrate a welding window into any of our retractable curtain systems.
Close the curtain during fabrication - retract completely when not in use.
Have a smaller welding shop? Need portability ?
Ask us about our portable welding screens.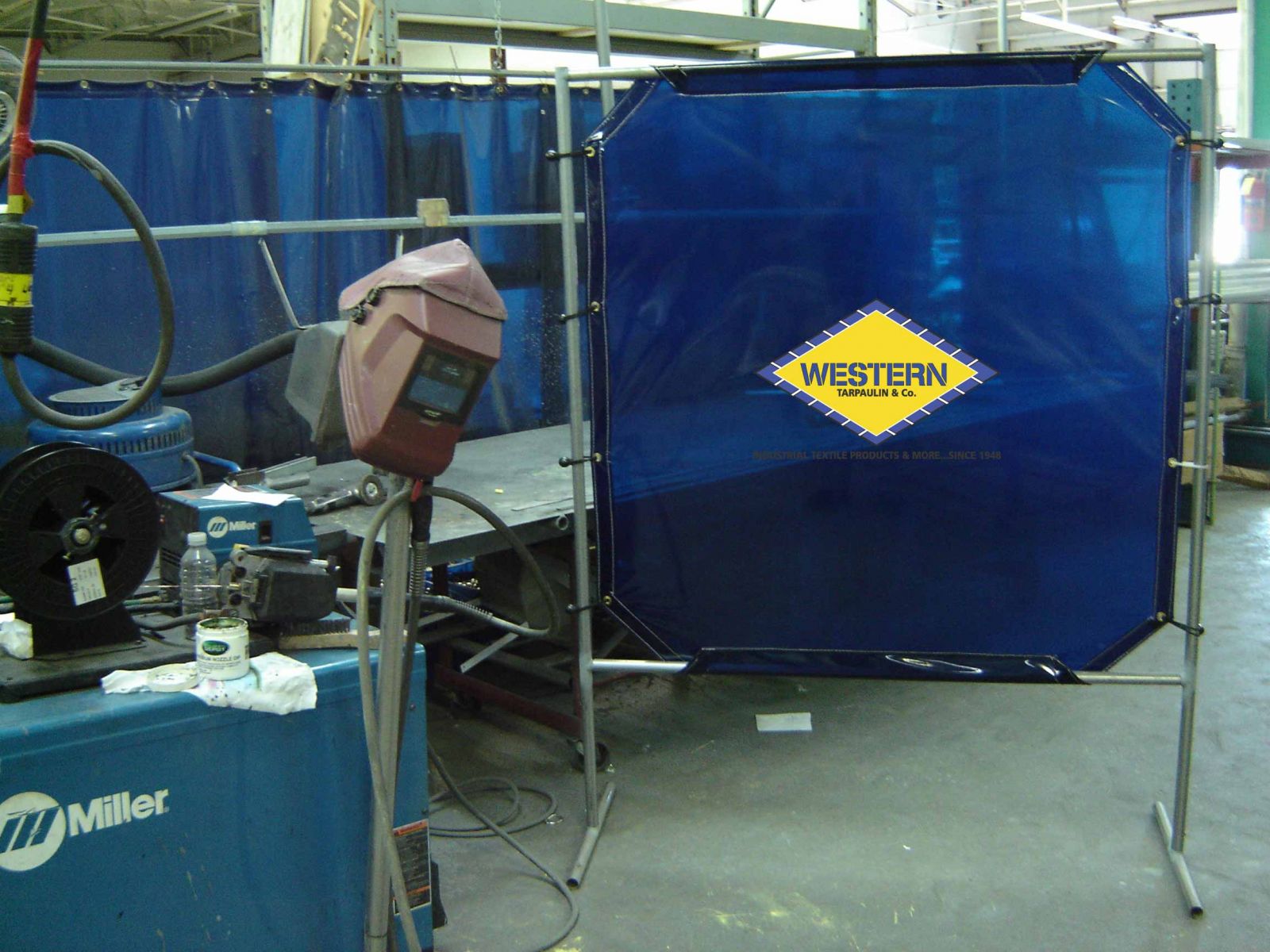 Standard size of 8' wide x 8' high
We can custom manufacture welding screens in any size to your specification.
Features:
- Light weight smooth touch lacquer coated, galvanized steel frames.
- Suitable for indoor or outdoor welding applications
- Wide feet for stability
- Can be made as fixed size or easily take apart for storage depending upon application.
Call us
with your requirement
- 1-800-265-9507
or