Custom Truck Tarps and Trailer Tarps
In addition to our vast selection of stock tarpaulins, our specialty is custom products.
Whether you have a stake and rack truck or a flat bed carrying tarped loads, we have you covered.
Our custom truck tarps and trailer tarps are made to measure to fit your frame or application.
Applications...
- Stake and rack tarps
- Custom fitted tarps
- Lumber tarps
- Steel tarps
- Coil covers
- Machine tarps
You name it, we have covered it. Bring it by our location for a free estimate and fabric sample or call to speak to our sales staff.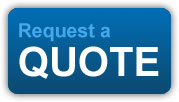 Options:
- Reef bands, d-Rings, grommets, web Loops
- Trailer straps
- Rubber ties / bungee cords
- Poly rope
- Winches and winch bars
Visit our
accessories
page for more details
Repairs!
Repairs for tarps of all types.
Whether you have a sliding tarp system, rolling tarp system, side curtain tarp system,
dump truck tarp, or a simple trailer cover - we can repair it and get you back on the road.