Services
New Product Installation Services
We are happy to offer installation of custom curtains, custom fence covers and fabric structures throughout the US and Canada by one of our trained crews.
Please inquire about installation when you place your order.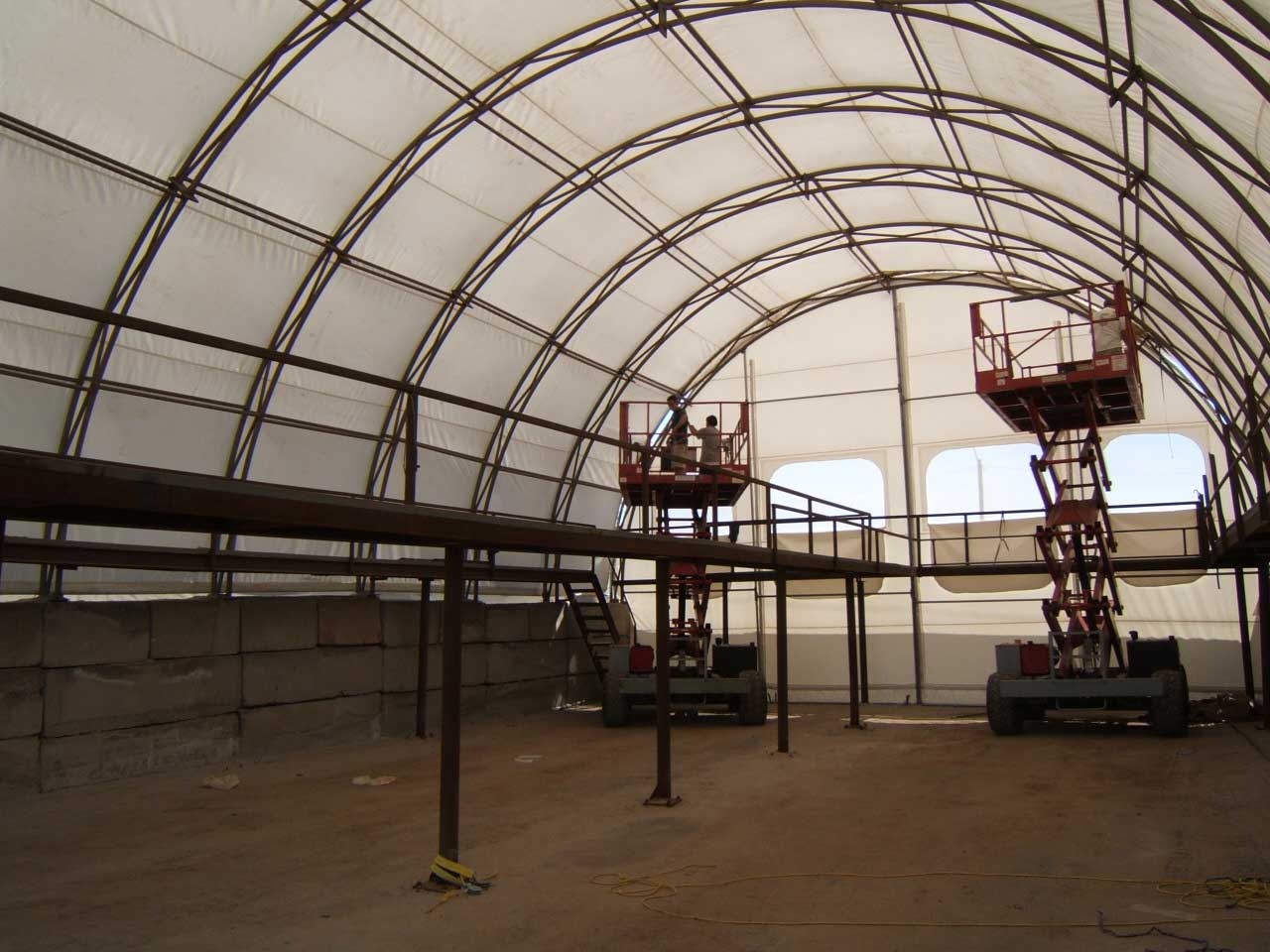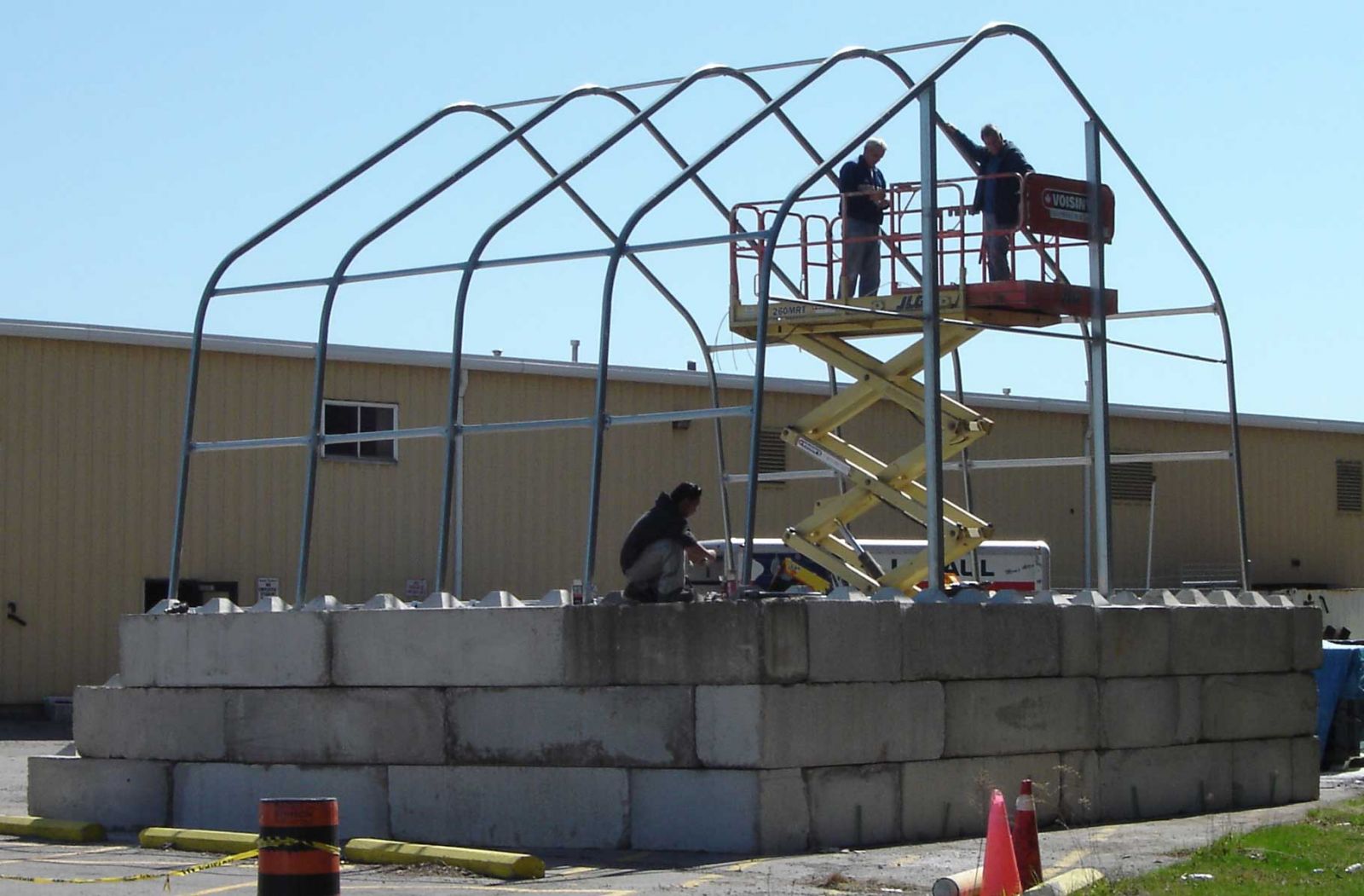 Repairs
Many customers have been able to extend the life of their once damaged and unusable tarp with repairs.
We provide free estimates for repair costs.
Factory Repairs
Simply bring your repair to dock #6 at our location, and someone will assist you and provide a free estimate.
On Site Repairs
Contact us with your requirement for an estimate.
Note:
All repairs are subject to inspection and not all tarps are repairable.
Should your tarp not be repairable, we can duplicate your existing product and provide you with a free quote for replacement.
Please
contact us
with your requirement.
1-800-265-9507
or